Steering wheels isodiametric tractors
75 hp (Stage V) professional isodiametric tractor. Compact dimensions, versatility and stability for use also in sloping areas.
MODEL YEAR 24: new driving position with more living space, hydraulic upgrade, full LED lights and new Category 4 cab.
——
Orion 85 RS – M.Y. 24 is an isodiametric tractor, with standard reversible driver's seat, characterised by the compact dimensions, top of the range technological contents and performance.
Multifunctional and versatile, it was designed to work in an infinite variety of cultivations, even on steep slopes, both with towed and mounted attachments.
The new cabs (optional), available in the models "Vista Pro" four-uprights pressurised and Cat. 4 approved or "Space Clima" six-uprights, ensure optimal comfort in all seasons of the year.
Driving position
reversible
RS | Steering wheels
The OS-Frame and the power steering acting on the front wheels ensure stability and adherence in any operating condition, even on slopes.
The standard manoeuvring brakes further reduce the turning radius for more agility between the rows.
The Orion 85 – M.Y. 24 range is also available in the 'AR' version with articulated chassis or Dualsteer® versions.
Technical Data
Orion 85 - M.Y. 24 - RS
| | |
| --- | --- |
| | Kohler KDI 2504 TCR – Stage V |
| Power (kW/HP) | 55.4 / 75.3 |
| Nominal speed (rpm) | 2300 |
| Number of cylinders | 4 in-line / 16 valves |
| Displacement (cm3) | 2482 |
| Aspiration | Turbo / Intercooler |
| Maximum torque (Nm/rpm) | 300 / 1500 |
| | |
| --- | --- |
| Type | Isodiametric with driving position with platform suspended on silent block |
| Chassis | Steering wheels |
| Driving position | Reversible |
| Transmission | 16 + 16 with Easy Plus™ clutch and Smart Brake & Go |
| Synchronized reverser | Yes with Power Clutch System button |
| Electro-hydraulic power shuttle EasyDrive® | Optional |
| Drive | 4WD with front-wheel drive disengagement |
| Hydraulic system | Dual circuit with independent pumps |
| Heat exchanger | Yes |
| Joystick | Optional. Proportional electronic control of lifts and control valves with new ergonomic grip. Potentiometer for adjusting the hydraulic flow rate, remote control for PTO engagement and storage armrest |
| Rear lifting capacity (kg) | 2300 (at the ball joint) |
| Front lift | Optional, complete with front bumper and four front hydraulic outlets |
| PTO rotation speed (rpm) | 540 / 540E (optional: 540 / 1000) |
| PTO engagement control | Electro-hydraulic |
| Service brakes | Multi disc in oil bath with hydrostatic control, acting on four wheels. Independent manoeuvring brakes acting on rear wheels |
| Cabin | Optional. With heating and air-conditioning system. Versions available: 'Space Clima' with six-post frame or 'Vista Pro' four-post frame with conical profile, pressurised and category 4 approved |
MODEL YEAR 24: the evolution of the Orion 85 range.
New driving position with improved ergonomics, more living space and greater comfort for the driver even in reverse-drive operation.
Greater longitudinal travel for seat adjustment.
More advanced pedal position.
All pedals are suspended, including the accelerator, and rotate with the control tower.
Remodelled dashboard featuring: new steering wheel design, new hand accelerator control knob, addition of USB sockets.
New "Vista Pro" cab with four-upright frame, pressurised and Category 4 approved for maximum operator protection.
New Self Cleaning System™ with increased fan capacity for automatic radiator cleaning.
Expanded range of hydraulic distributors and new oil cooling circuit to increase performance.
Rear hydraulic outlets located on the fenders (not available with 'Space Clima' cab).
Levers for the operation of directional control valves all grouped on the right side of the driving position.
Added spin-on pressure filter to ensure better oil cleaning and greater protection of hydraulic components.
Joystick with new ergonomic grip and equipment with 13 rear hydraulic outlets.
Standard full LED lights consisting of:
LED road lights system, both head and tail,
Front LED work lights,
headlights and rotating cab lamp (optional) LED.
'Special Edition' silver & burgundy livery available as an option.
TOP of the range contents.
Rich standard equipment:
Reversible driver's seat with suspended pedals and mounted on the rotating control tower.
Driving platform suspended on silent-blocks.
Transmission with Easy Plus™ electro-hydraulic clutch with multiple discs in oil bath and Power Clutch System and Smart Brake & Go functions.
Clutch pedal with Pro-Act System for a more comfortable drive.
Service brakes on the four wheels.
Brake-Off automatic parking brake.
High automotive standard vehicle control unit.
FULL LED lights.
High fuel autonomy.
And a broad range of optional devices:
Transmission with EasyDrive® electro-hydraulic reverser.
New electronically controlled joystick with CAN-bus technology.
Hydraulic circuit with increased capacity for lift and directional control valves.
Front lift equipped with hydraulic outlets.
Wide choice of seats.
New pressurised and approved Category 4 cabin.
New Self Cleaning System™ with increased fan capacity for automatic radiator cleaning.
Clean power.
The Orion 85 – M.Y. 24 range is equipped with a 75 hp 4-cylinder Turbo Intercooler engine with particulate filter, that BCS Group worked on in collaboration with Kohler, their technological partner, for an advanced regeneration strategy guaranteeing maximum performance and reducing machine downtime to a minimum.
The rpm is electronically quickly and precisely regulated with the hand throttle knob on the dashboard.
A button allows you to memorize the desired engine speed and, subsequently, to recall / exclude the set engine speed.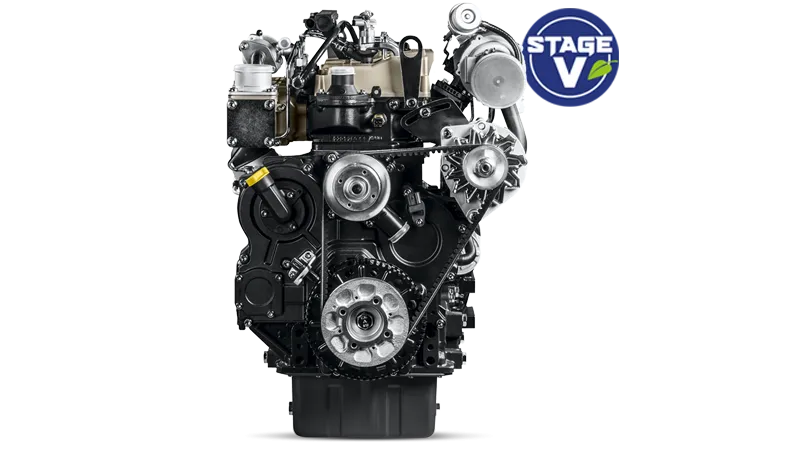 EasyDrive® electro-hydraulic reverser.
EasyDrive® electro-hydraulic reverser
Total control.
Optionally, the transmission can be equipped with the exclusive EasyDrive® electro-hydraulic reverser (standard on AI-Tractor).
The practical lever, on the left of the steering wheel, allows the operator to reverse the driving direction without using the clutch pedal and without lifting the hands from the steering wheel, while always keeping the vehicle control at all times.
Find out more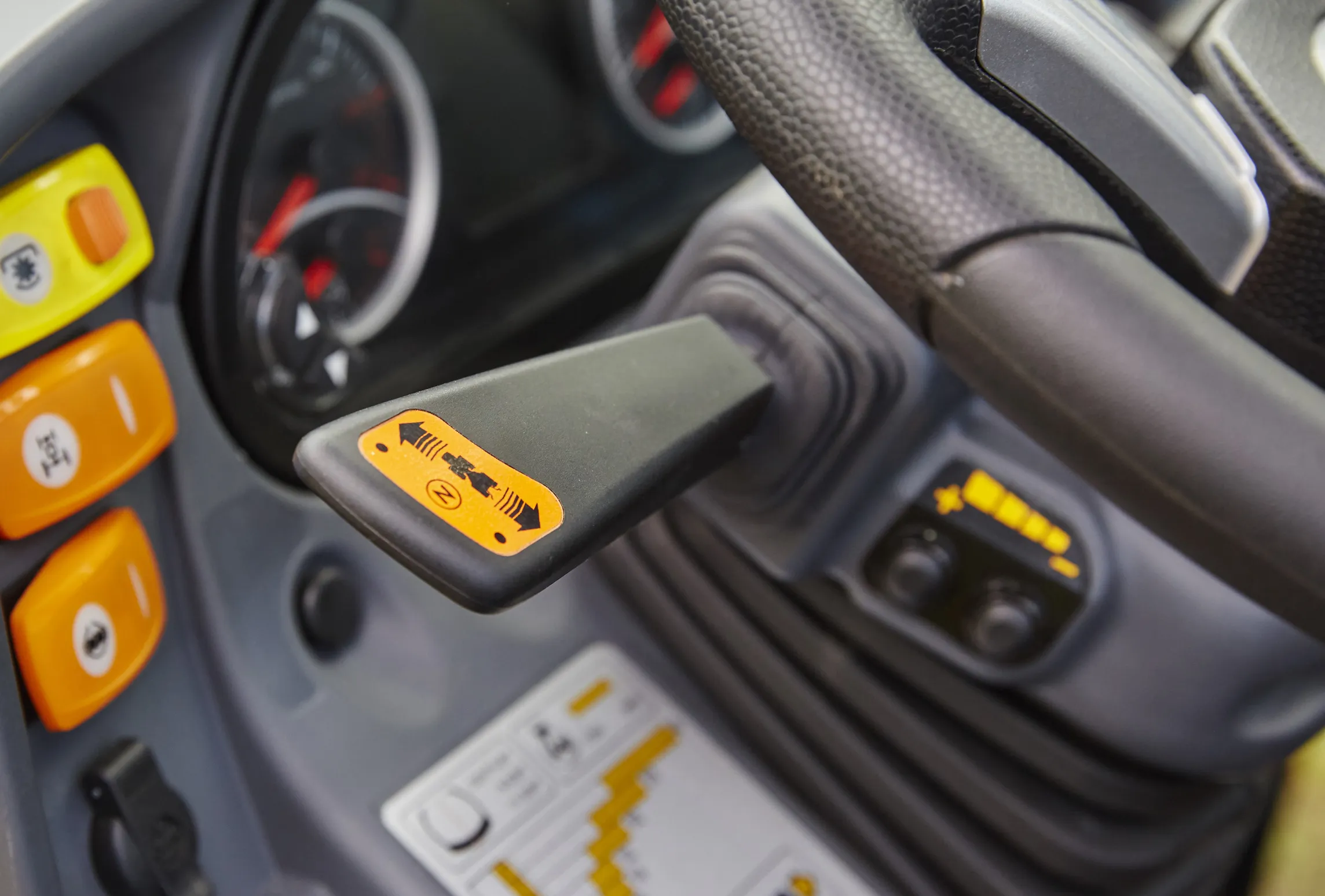 Lift and hydraulics.
The hydraulic system features double circuit with independent pumps and heat exchanger for oil cooling.
The over-sized flow rate to the pumps (a full 51 l/min in the increased version) allows use with all modern equipment intended for specialised farming.
The sturdy rear lift uses polyvalent category 1 and 2 couplings to adapt simply and quickly to all tools available on the market.
A high performing front lift is available as an optional, featuring hydraulic outlets, essential for use with combined attachments.
Electronic joystick.
The new electronically controlled proportional joystick with new ergonomic grip uses CAN-bus technology and integrates the PTO engagement button and potentiometer to adjust the hydraulic flow rate.
The new hydraulic offer provided with the joystick, in addition to the 51 l/min oversized pump, consists of a continuous flow adjustable outlet with free discharge, four double-acting distributors, one double-acting with float distributor and an additional 3/8″ free discharge for a total of no less than 13 hydraulic outlets.
The adjustable armrest is even more compact, to provide more space and comfort to the operator and houses a convenient storage compartment.
Habitability.
The driver's seat, with platform suspended on silent block, successfully combines ergonomics and comfort in narrow spaces typical of hyper-specialised tractors.
The adoption of all suspended pedals
the new contour of the dashboard
the increased seat travel
increase living space and offer the operator more legroom.
Therefore the ergonomics are identical for both front and reverse drive.
Standard reversibility.
It takes just a few seconds for the operator to turn the driving module composed of seat, steering wheel, dashboard, suspended pedals and joystick (optional) by 180°.
This makes it possible to work professionally with the attachment positioned in front, constantly supervising and with extreme precision the work, to the full benefit of comfort and safety.
Homologated cabs.
'Vista Pro' cab
Maximum protection and 360° view.
Four-upright structure with a conical and compact profile to easily exit tight rows, also on side slopes.
Thanks to the large windows, the 'Vista Pro' cab offers a 360° unobstructed view of the wheel track, attachments and surroundings.
Pressurised and homologated in Cat. 4, isolates the operator from harmful inhalations during treatments with phytosanitary agents, making the work environment healthy and safe.
Find out more
'Space Clima' cab
Top habitability.
With a standard six-upright structure it is characterised by a large amount of room for total comfort.
The wider footboard offers optimal ergonomics both in front and rear driving position.
Find out more
Exclusive optional devices.
Self Cleaning System™
Self Cleaning System™
The SCS™ keeps the radiator and intake grilles of the engine bonnet constantly clean from dust and debris raised during work, avoiding dangerous overheating.
Find out more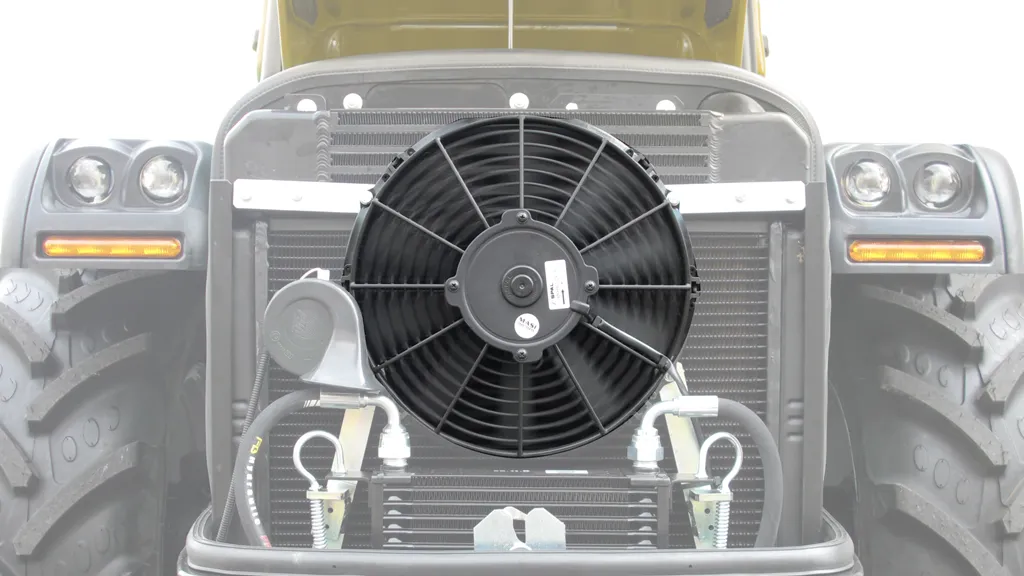 Front bumper
Robust steel accessory that combines style and functionality by protecting the bonnet and radiator grille from impact.
In the configuration with front lift, it integrates the linkage of third point tie rod.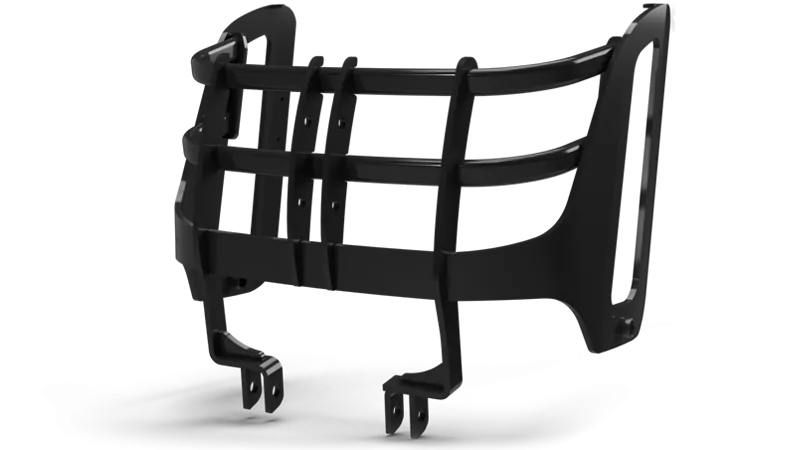 Front ballasts
Ballast weighing a total of 150 kg, designed for mounting on both sides of the bonnet so as not to increase the size of the tractor.
Not compatible with the front lift.
Front lift
Front lift equipped with quick-couplings cat. 1, front bumper and four hydraulic outlets.
It is essential for combined equipment applications.
Lifting capacity: 800 kg
Not compatible with the front ballasts.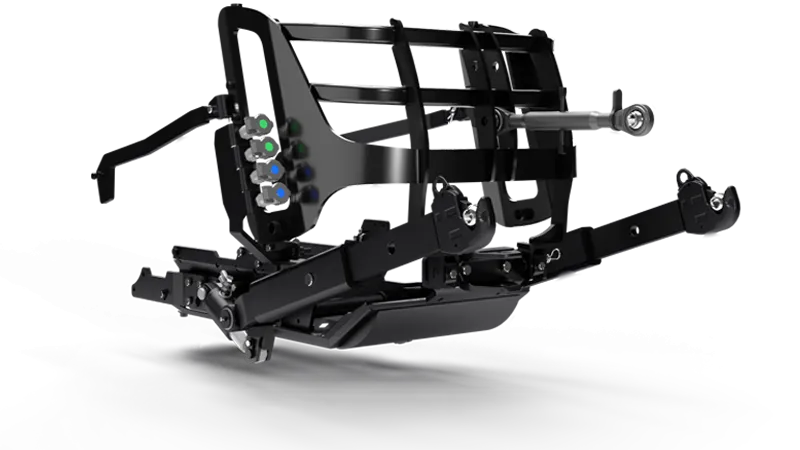 They might also interest you: